Attention, Empire Citizens!

This article must be worked on to expand, correct or cite its contents. Please contact and

join the Crusade

to help us with it!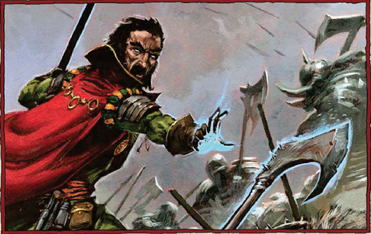 Lesser Spells are commonly known spells any spellcaster can learn. Learned from dusty tomes and old grimoires, these spells are rarely taught but can be mastered by anyone who has a strong foundation in spellcasting.[2a]
Overview
There are certain magical effects so common that they are taught by all spellcasters, arcane and divine. These spells are known by many different names and can be cast by a variety of methods. Priests of the Goddess of Mercy know the spell Aethyric Armour as Shallya's Aegis, while Celestial Wizards know it as Heavenly Shield. These spells are used to supplement the core spells of the various lores. As each of these spells is learnt by repetitive rote, and are usually not taught by tutors, but out of books, they are frequently difficult to learn, despite their utility.[1a]
List of Known Spells
A
B
C
D
G
H
L
M
R
S
T
V
Source
Community content is available under
CC-BY-SA
unless otherwise noted.