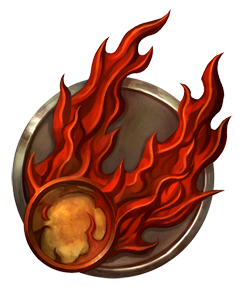 The Grand Theogonist is the head of the Cult of Sigmar and most important religious official in The Empire. He is one of the Emperor's staunchest allies and most trusted advisers. He is also one of the Electors, meaning he is able to vote for the next emperor (invariably, his vote goes to the Count of Reikland).
When a Grand Theogonist dies, the Lectors convene beneath the Cathedral of Sigmar to appoint his successor. By tradition, a Grand Theogonist adopts a dwarfish name when he assumes the office.
Badges of Office
The Jade Griffon is a massive amulet of jade in the shape of a griffon said to be blessed by Magnus the Pious. The Grand Theogonist wears it on his chest.
The Staff of Command is a staff with a griffon carved on top. It imbues the Grand Theogonist with inhuman strength.
Known Grand Theogonists
Storm of Chaos
Attention, Empire Citizens!

This article may contain older content that is now considered non-canon
End Times
Attention, Empire Citizens!

Redirect

here

to read more about the End Times!
Sources
Warhammer Armies: The Empire (8th Edition)
Marienburg: Sold Down the River
Warhammer Armies: Daemons of Chaos (8th Eiditon)
Warhammer Armies: Vampire Counts (7th Edition)
Mordheim Core Rules
Liber Chaotica
Van Horstmann (Novel)
White Dwarf 197
Archaon: Everchosen (Novel)
The Black Plague: Blighted Empire (Novel)

Chapter VI
Chapter XIV
Chapter XVII

Warhammer: Nagash
Warhammer Fantasy Roleplay Rulebook (2nd Edition)
Community content is available under
CC-BY-SA
unless otherwise noted.